WE'RE BETTER TOGETHER
Across 38 states, we are committed to being a good neighbor, business partner and valued member of the communities in which our employees live and work. We have long-standing commitments to causes including MD Anderson Children's Cancer Hospital, The Salvation Army, American Heart Association, Ronald McDonald House and many more.
$39MM
DONATED BETWEEN 2017 AND 2018
70+
NONPROFIT ORGANIZATIONS SERVED IN 2018
4,000+
VOLUNTEER HOURS CONTRIBUTED BY EMPLOYEES IN 2018
YOUR COMMUNITY IS OUR COMMUNITY
Big or small, national or local, every charitable organization has an important role in our communities. Our corporate giving efforts focus on nonprofit, 501(c)(3) organizations across the U.S. including education, hunger, health, veteran support, children's causes, environmental stewardship and combating homelessness. Here are some of our recent efforts that are close to our heart.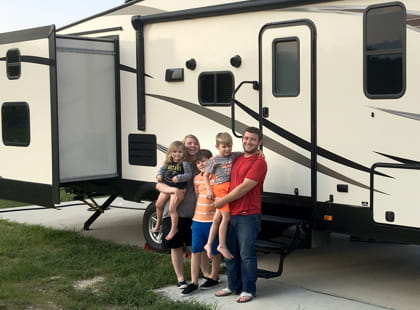 DISASTER RELIEF
REBUILDING TOGETHER
The devastation from hurricanes Harvey and Irma hit many in the Energy Transfer family, and in the aftermath, the incredible compassion and resilience of our employees was humbling.
We deployed our emergency response teams to secure the safety of our employees and helped by purchasing RVs for displaced families, delivering food and supplies, and fixing water-damaged homes in the aftermath. Energy Transfer and the Sunoco Foundation also donated $500,000 towards a National Disaster Relief Partnership with the American Red Cross, in addition to helping other local organizations.
"The company went way beyond because of the overwhelming impact to employees and their families. That is what touched me the most—the willingness of our organization to help employees who lost everything." – Chad Arey, Director of Liquid Pipeline Operations
"What the company did to help those employees out, to give them a place to make their families safe so they could return to work, was unbelievable. These employees want to do what's best for the company and the company wants to do what is best for the employees. They know it is hard to be here when you are worried about your family and whether or not they are safe. The support that came from senior leadership to provide temporary housing was absolutely outstanding." – Wayne Turner, Retired, Sr. Director of Nederland Operations
GIVING SPOTLIGHT
FUNDING CRITICAL CANCER RESEARCH
We are proud to support the MD Anderson Children's Cancer Hospital and to fund critical research to advance pediatric cancer treatments. Recently, Energy Transfer and the Sunoco Foundation donated $1 million to MD Anderson Children's Cancer Hospital. This most recent donation is part of our ongoing commitment to supporting organizations that make a real difference in people's lives and the communities in which they live. Together with our employees, Energy Transfer has donated more than $4.5 million to MD Anderson since 2014.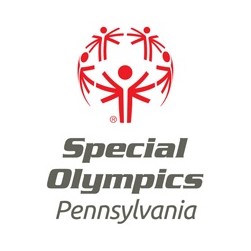 SPECIAL OLYMPICS PA
We have partnered with Special Olympics Pennsylvania (SOPA) for a three-year $450,000 sponsorship that will help further SOPA's mission to broaden opportunities for people with intellectual disabilities.
Energy Transfer will be recognized as the Premier "Guardians of the Flame" Sponsor of SOPA's Law Enforcement Torch Runs. Members of law enforcement, SOPA athletes and volunteers carry the "Flame of Hope" which symbolizes courage and the celebration of diversity uniting communities around the globe.
VISIT WEBSITE
EMPLOYEES IN ACTION
Strong communities are a result of hard work and significant investments of time. We support and encourage our employees to volunteer their time and talents to assist others in need and to build relationships in their communities.
PHILABUNDANCE IN PENNSYLVANIA
A group of Energy Transfer employees separated goods and packaged meals at the Philabundance warehouse. Philabundance is Delaware Valley's largest hunger relief organization. Together, Energy Transfer and Sunoco LP have donated more than $2.1 million in fuel and other grants to the organization.
MARCH FOR BABIES
Nearly 150 Houston and Dallas area employees, friends and family came together for the March of Dimes. Energy Transfer donated $25,000 and our volunteers have raised over $13,000 to help with the delivery and care of healthy babies.
MEALS ON WHEELS
Energy Transfer employees are volunteering with Interfaith Ministries' Meals on Wheels warehouse, sorting and packing hot meals and creating birthday cards for seniors. Meals on Wheels of Greater Houston serves almost 4,000 homebound seniors over 60.